Digital drawing done with the Tailors Mane Photoshop Pastel Brush. A realistic, responsive, Photoshop Pastel Brush for digital artists.
There's a new natural media brush in the shop today, a digital pastel brush, though at full pressure it looks quite chalky due to it's sharp texture.

[twocol_one]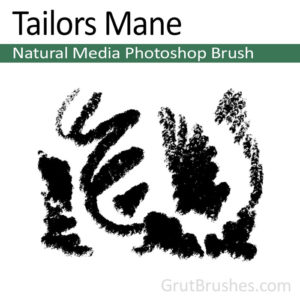 [/twocol_one] [twocol_one_last]A thick sharp textured pastel brush with a ribbed staccato line that covers quickly and fully at maximum pressure. With a gentle touch this pastel brush is capable of a sparser almost chalk-like line sketch but it comes to life as a broad and brash sketching brush.
$1.00 Add to cart
[/twocol_one_last]