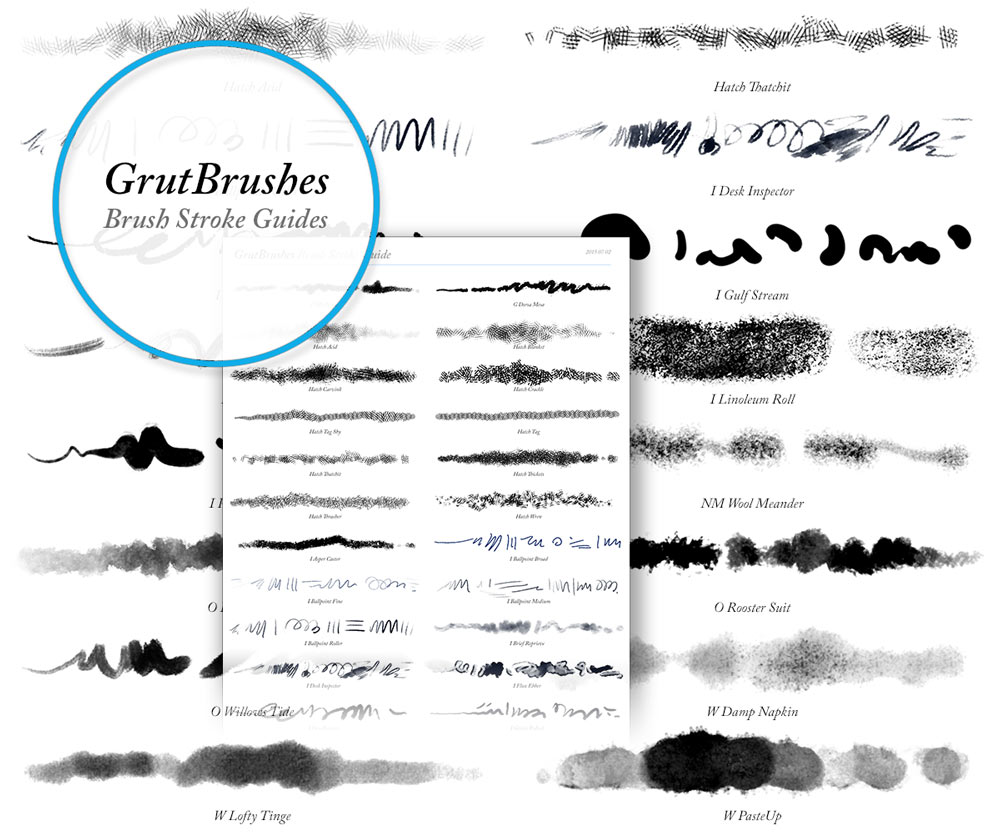 You can now see hand drawn brush strokes representative of every single Photoshop brush by downloading the brush stroke reference guide from the new 'resources' section on GrutBrushes.com  It's available to download as either a JPG or PDF (It's a tall image, so be sure to zoom in!) Or view the online version where you can hover over a brush stroke and see it up close with a magnifier window.
There are more guides on the way, including a detailed brush stroke sampler for each brush that shows a standard variety of brush stroke drills. Inspired by the excellent real media brush reviews by  Teoh Yi Chie of Parka Blogs who turns reviewing art supplies into an art form of it's own.
Of course, the best way to preview the brushes is still to click the play icon on each brush in the shop and watch it drawing 'live' in front of your eyes. But I hope the one page catalogs will be a useful visual references when you are looking through your list of GrutBrushes or just need some inspiration.
GrutBrushes Brush Stroke Guides:
grutbrushes.com/photoshop-brush-strokes-guides/
GrutBrushes Online Brush Stroke Reference
grutbrushes.com/photoshop-brushes-online-catalog/