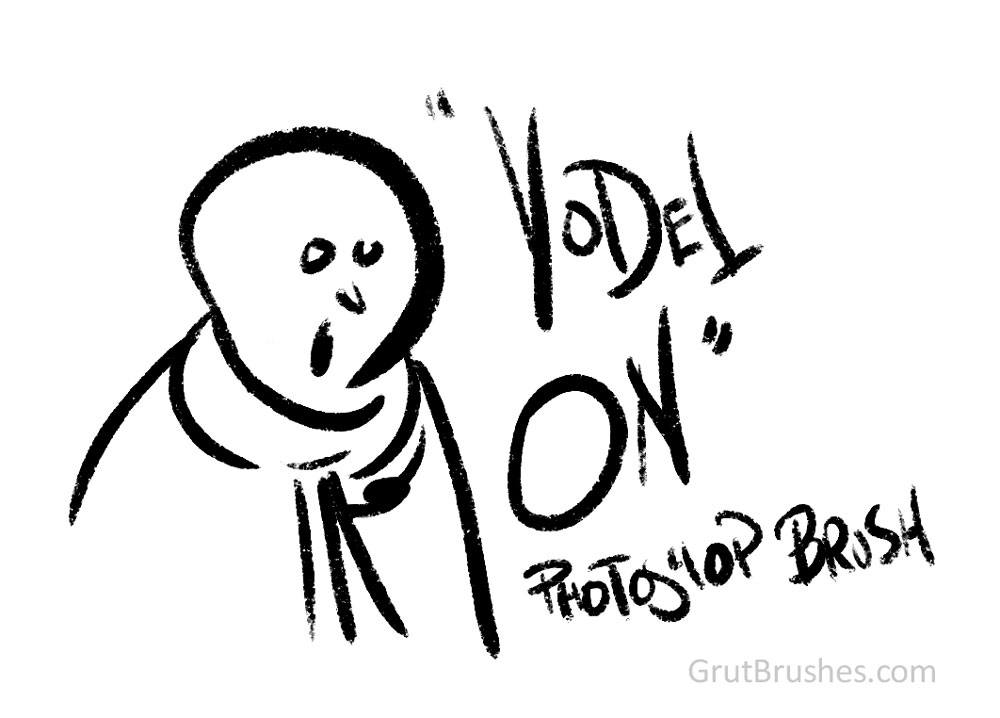 This week's free GrutBrush is Yodel On, an opaque gouache brush with a very wide range in width and generous tapering. This brush has a relatively steady line with middling pressure but shows increasingly dispersed bristle texture at the lower and higher pressures until it bursts free into expressive grainy splotchiness at full stylus pressure.
As always, you can download it from the shop or the free Photoshop brush page for free until the end of this week (July 13th) when there will be a new free brush.
*Requires Photoshop cs5 or higher and a pressure sensitive graphics tablet. Free registration required to download.
Download the free Photoshop Brush of the Week from GrutBrushes:
grutbrushes.com/free-photoshop-brush-toolset-for-digital-artists/