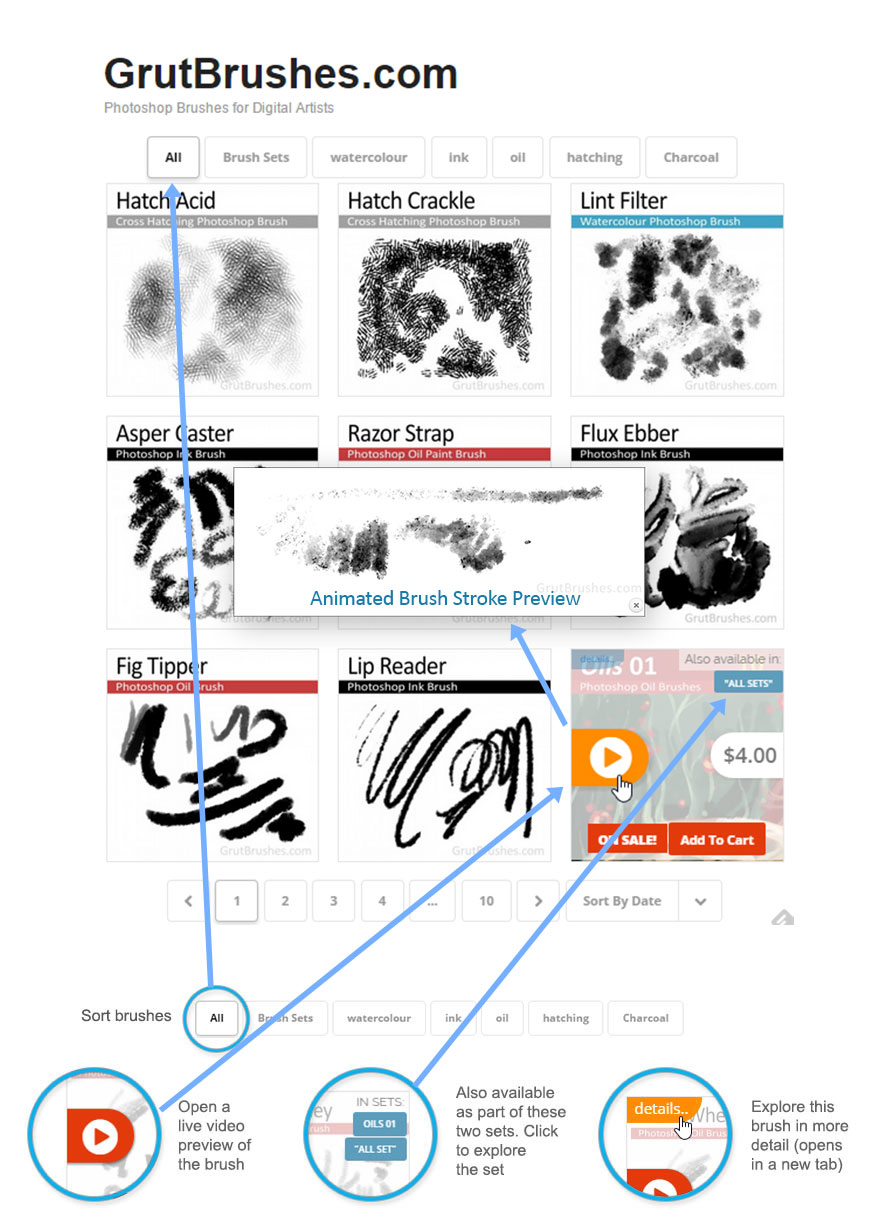 You can now browse all GrutBrushes Photoshop  brushes in a sortable ajax grid with the newest listed first. It's now faster (no more loading next page) It's also responsive now, so it's viewable on more devices and screen sizes. Click the red play button on any brush and see a video brush stroke preview of what it's like to draw with it in real time!  In the top right you can see which sets that brush is a part of and if you want to see and read more about that brush just click on the button in the top left and a new tab opens with more detailed previews and if available, example paintings and drawings done with that brush!
Visit the shop and have a look!
Coming very soon (this weekend?) – Downloadable PDF catalog!