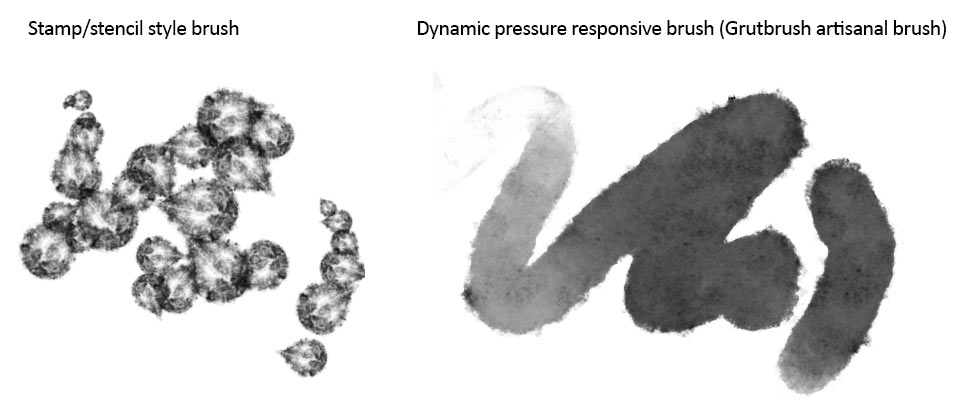 Someone on Tumblr asked me how many brushes were in the PasteUp brush toolset. The answer seemed to surprise them: "Just one". They, like many of us, are used to Photoshop brushes being of the stencil or stamp type, where you get an image of a brush stroke and every time you touch the brush to the image you get a 'stamp' of that image, perhaps in different sizes or at a different angle. The web is littered with this type of Photoshop brush. For digital painting though, you really want a smooth, variable pressure responsive stroke.
Grutbrushes
 are different, they are fully dynamic and pressure responsive brush toolsets that respond to the motion, direction and pressure of the stylus and the graphics tablet (Wacom, Monoprice, bamboo, intuos, etc) which means that each stroke will be fluid and unique as you paint with them. Here are a few examples of brush strokes painted with 
PasteUp
 watercolour brush illustrating the different strokes you can get just by varying the pressure you apply to your stylus.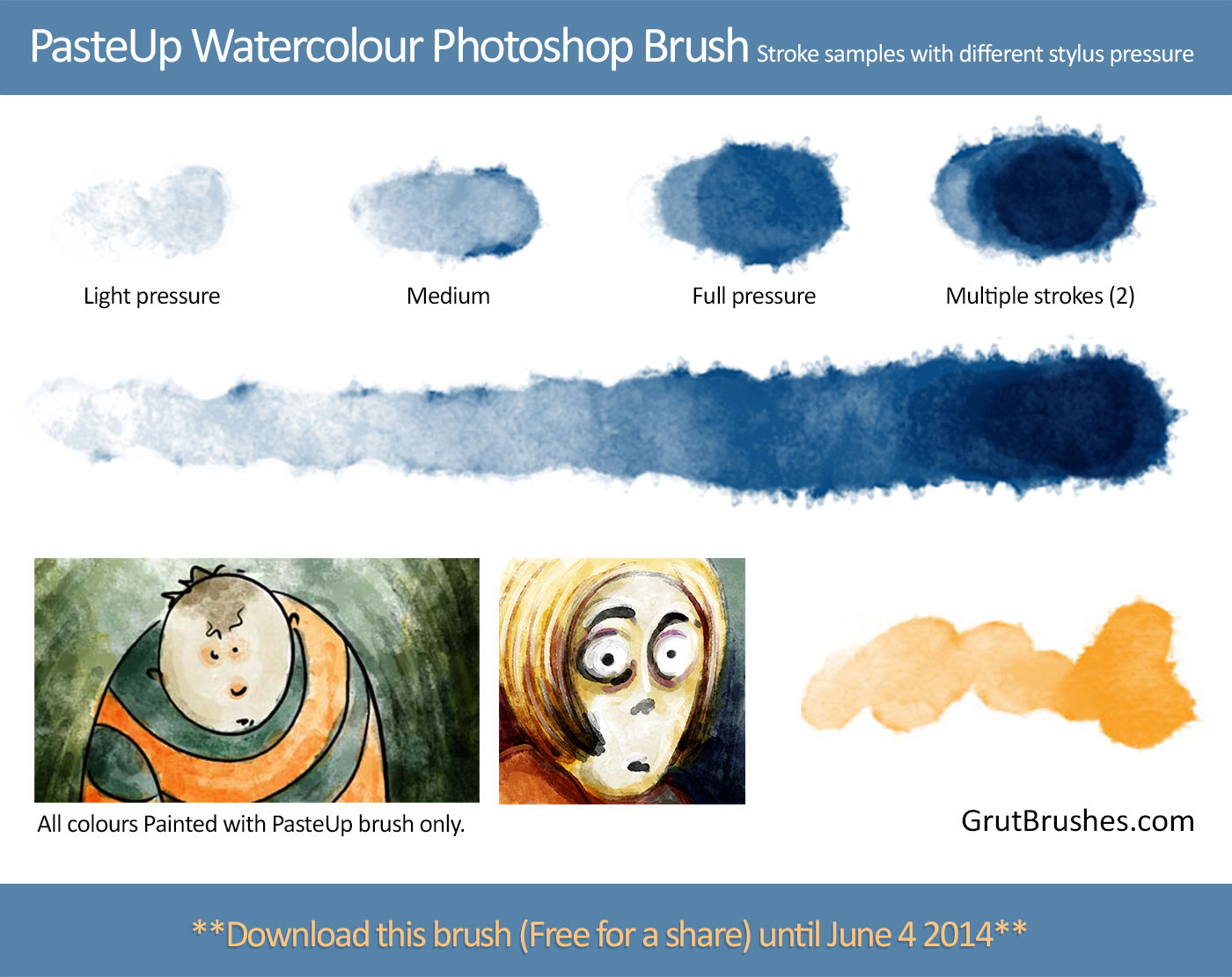 But enough from me, you can try it for yourself. You can still get it 'free for a share' for a few more days. Just add
any
Photoshop brushes
 you want to your cart, and from the cart, click on the share button for either Facebook, Twitter or Google+ and download them ALL for free
!
Don't forget
these three Photoshop brushes that are also totally free
 as well. No sharing necessary.
All these brushes require Photoshop  CS5 and up to work