Description
Some examples of the included Art Surfaces paper textures (Photoshop versions shown)
[baslider name="ASdowdyone"]
– Each Art Surface automatically adds surface lighting, shadow and texture LIVE while you paint in Photoshop or Procreate
– Drop in your old finished artwork or photos to give them some organic warmth
– Non-destructive. Remove the texture with one click
– Photoshop Only: Each Photoshop Art Surface has 5 to 10 Smart Surface styles that change the look of your surface texture (not available in Procreate version)
– Photoshop Only: Seamless, Auto-tiling Infinite canvases. Use the crop tool to scale UP your canvas and the textures magically fill in automatically!
– Gives digital Art a real-world warmth
– Starts at 2k 300 dpi resolution, and seamlessly scales in larger as needed in Photoshop (Crop only in Procreate)
– Each file is 85MB to 270 MB Photoshop (PSD or .procreate files) Requires Photoshop CS6 or higher (WIN/Mac) or Procreate on an iPad
– Includes Commercial license. You can sell any work you create using them! (you can't sell the templates themselves of course – You must use them in your original work)
– Online manual includes tips and quickstart tutorial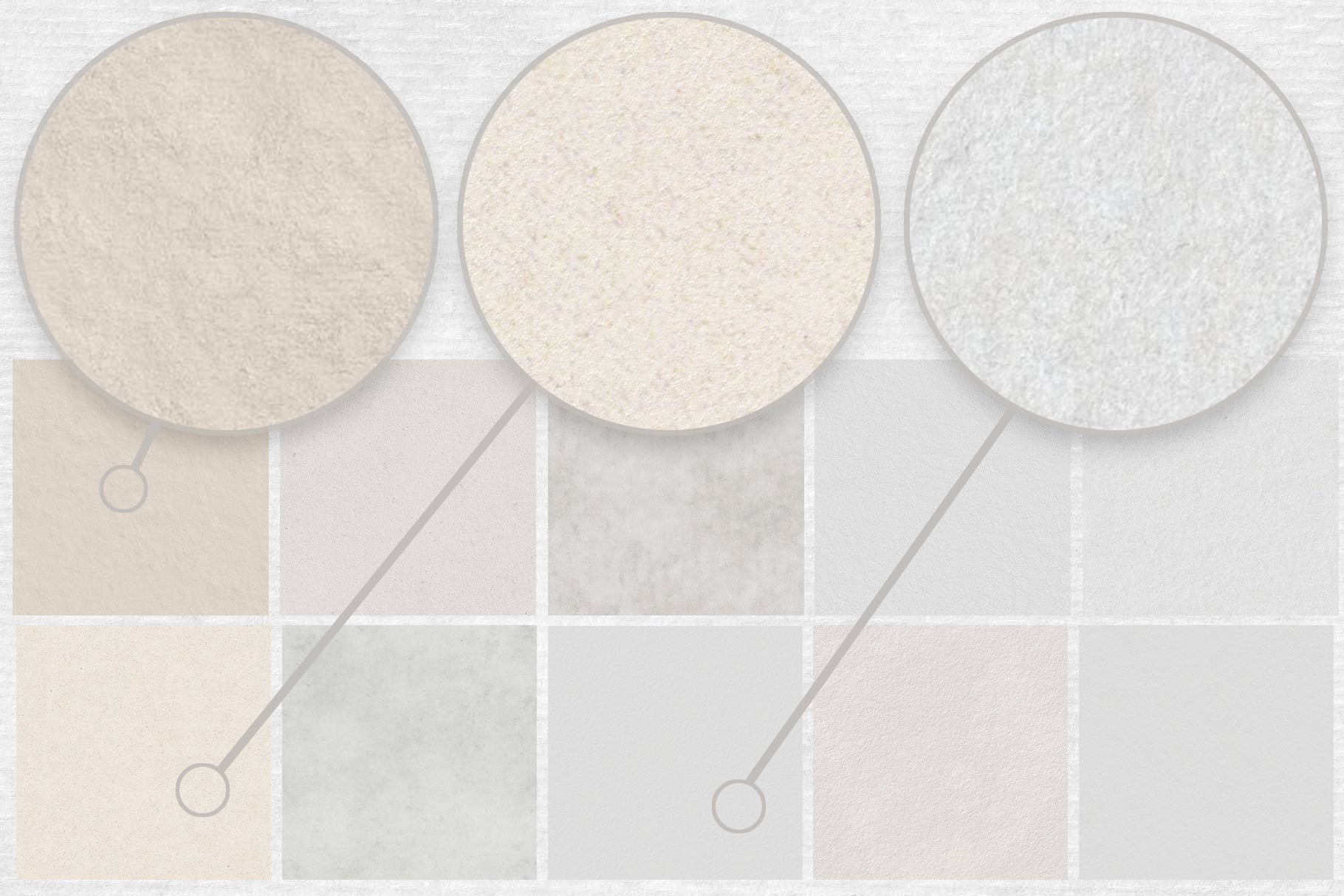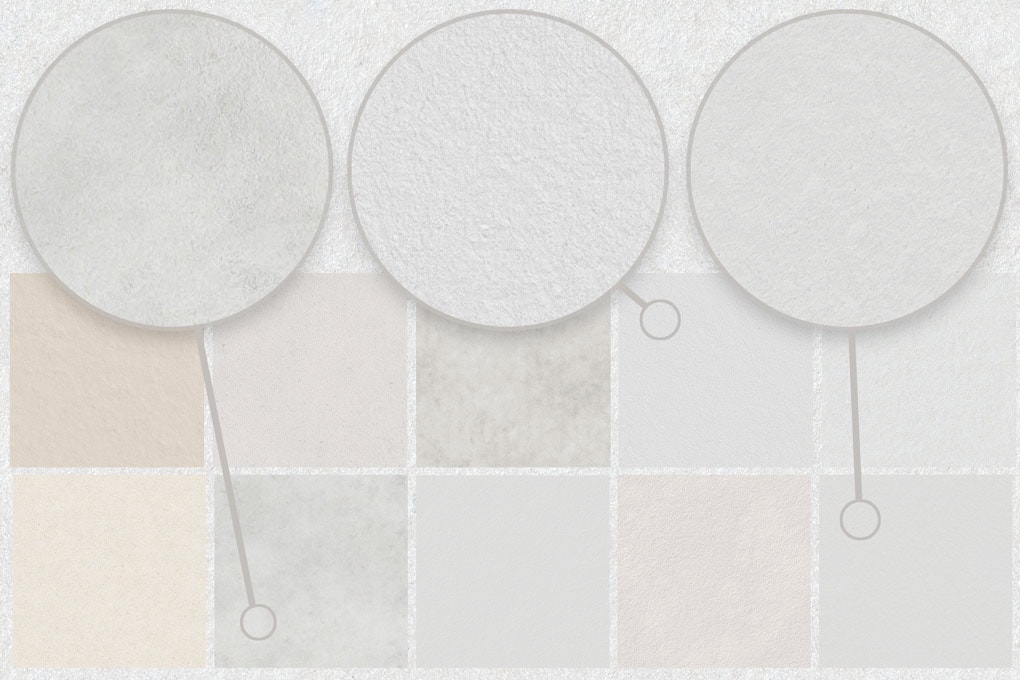 Includes all these Art Surfaces paper textures: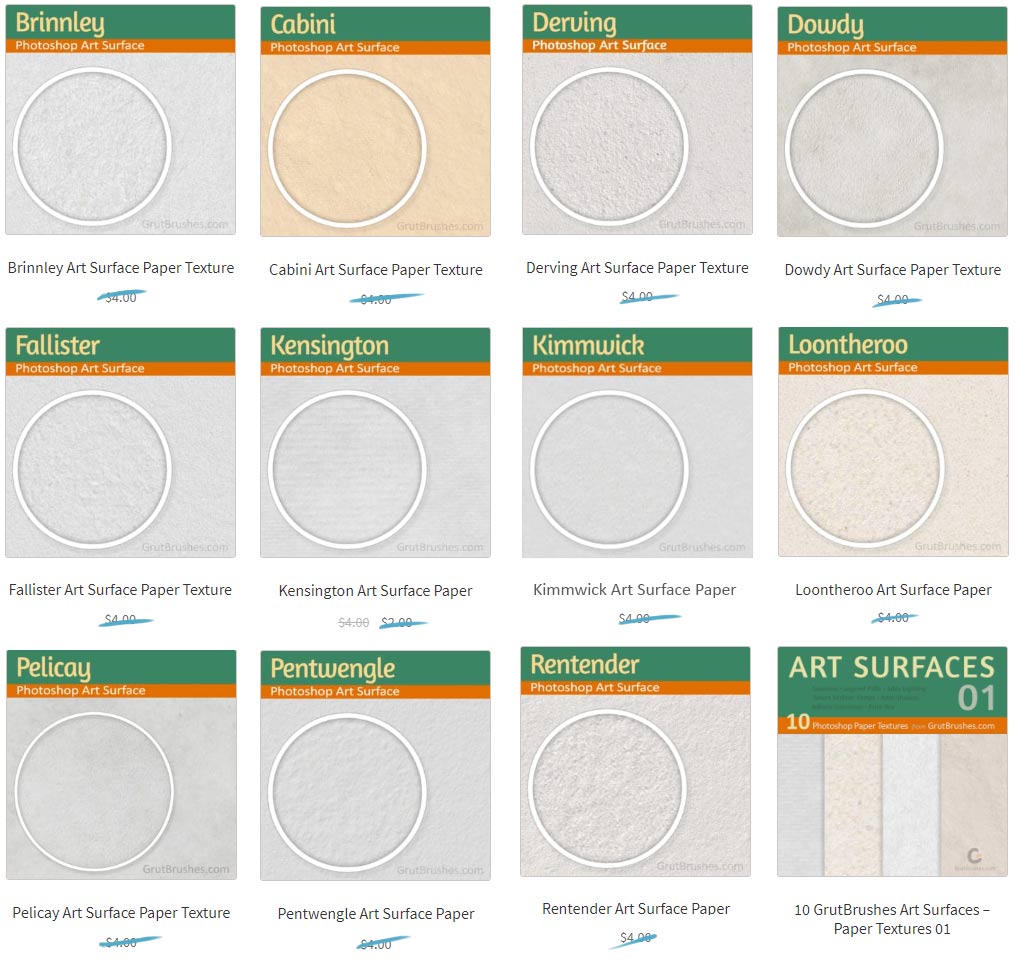 These Art Surfaces are all high resolution files so be prepared to download a 650MB zip file (Photoshop) or 1.7GB of data for the Procreate versions.
When unzipped the files take up 1 Gigabyte of disk space for Photoshop and almost 2GB for Procreate
Art Surfaces included:
Brinnley
Cabini
Derving
Dowdy
Fallister
Kimmwick
Loontheroo
Pelicay
Pentwengle
Rentender
Plus: Kensington (Bonus 11th paper – Freebie)
100% Money Back Guarantee! If you don't like them for any reason, send me an email within 30 days and I will refund your money.
No hard feelings, I promise!
– Nicolai
2 Min Tutorial: How to Use Art Surfaces in Photoshop
Read the online manual here for many more tips!
[vooplayer type="video" id="OTIzOTg=" ]
How to add a Paper Texture surface to Photographs using Art Surfaces for Photoshop
[vooplayer type="video" id="MTA0Nzc2″ ]
The technique in the video above also works on any images you paste into them including graphics and other imagery
---
Procreate Version – Important info!
Published January 23 2020
Procreate app does not support the Layer Comps or the automatic scaling/tiling features that Photoshop does so that means that the multiple "Smart Surfaces" styles and the auto scaling/tiling features are only available in the Photoshop version. If Procreate ever adds  these features you can be sure I will update the Procreate Art Surfaces
The appearance of the Procreate versions are slightly different from the Photoshop versions but I have spent many hours making sure they are as faithful to the Photoshop originals as possible. If I ever revise them your download links will always download the latest version
Since Procreate only supports one surface style per Art Surface I have made each one most similar to a hybrid combination mix of the "Basic" and "Subtle" versions found in Photoshop. I kept them on the subtler side for Procreate to make them more flexible and versatile. This means that the Procreate versions also tend to be
The manual was written for the Photoshop version and has not been updated to include Procreate specifics yet but I will be updating it when I can and will be doing more Procreate tutorials in the meantime
Tip: When you download and open the Art Surface to Procreate, I highly recommend that you make a copy of it before you begin to paint on it. That way you will always have a fresh blank one to start your next piece with. It will save you a LOT of time in the future. You can do this easily by swiping/sliding left on it in the gallery and select 'duplicate'
Free Upgrade from Photoshop to Procreate for previous customers
If you bought the Art Surfaces before January 24th 2020 you are entitled to the Procreate version for FREE. I didn't want to clutter up your downloads folder with Procreate files if you don't want them but I will be delighted to add them to your account for free, just email me here and I will add the Procreate download links to your account downloads tab