Description
[baslider name="papertexturederving"]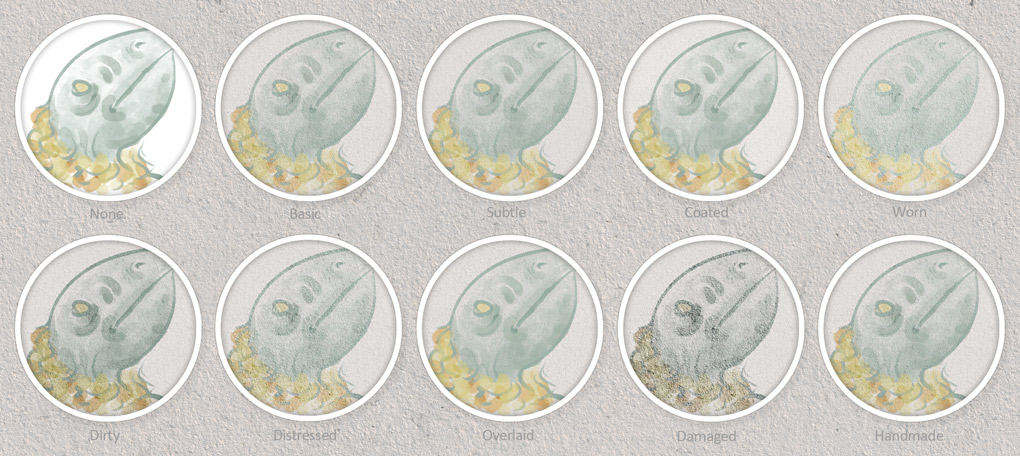 This is an example of what the Art Surface looks like in Photoshop with a painting on it. Each circle shows a different Smart Surface setting applied. The background is the same paper texture at 100% magnification
Also Available in Art Surfaces Volume 01
This paper texture is also available in Art Surfaces Volume 01 a set of 11 paper textures
Procreate Paper Texture also included!
When you buy this Art Surface you will get download links for both the Photoshop (PSD) and the Procreate (.procreate) versions. Keep in mind that the Smart Surfaces styles are only available in the Photoshop versions and the Procreate paper texture does not have the multiple Layer Comps because they are not supported in Procreate.
The Procreate version contains one style which is a combination of the "Basic" and "Subtle" styles.
Procreate also does not currently have a tiling feature like the crop tool in Photoshop so you can't auto-magically make it bigger like you can in Photoshop but I made it a square so that you can easily crop it to landscape or portrait if you need a different aspect ratio.
If you bought this before it was available for Procreate and don't see a link to download the Procreate paper texture just send me an email and I will make sure the Procreate version gets added to your account.
Included in Art Surfaces 01!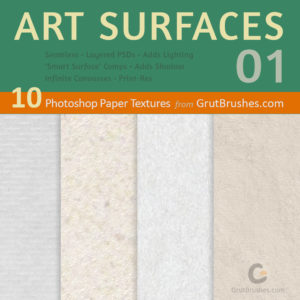 This Art Surface is also available at a discount in the
Art Surfaces 01 Collection of 11 paper textures!
It includes 10 more Art Surfaces (Over 1GB of Digital Papers!)

Watch a quick intro to Art Surfaces!