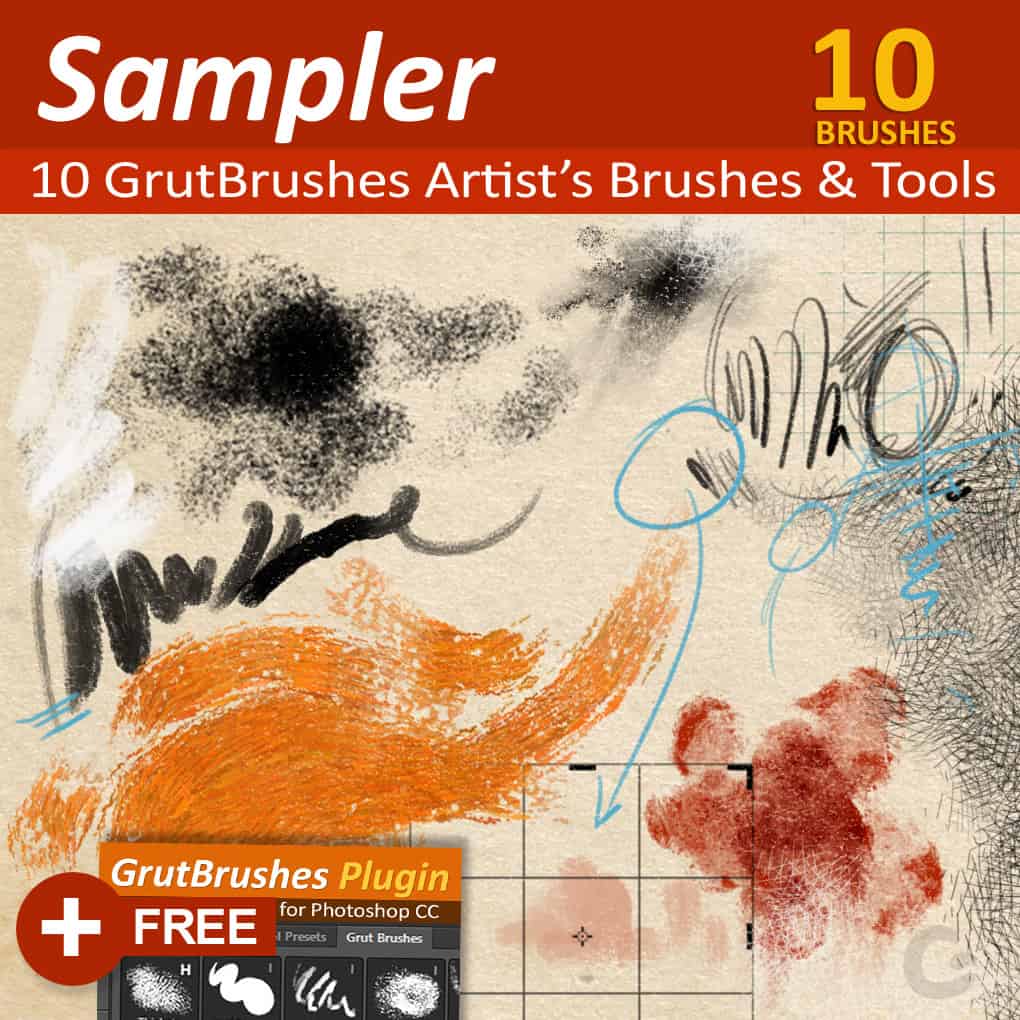 This Free Photoshop sampler set of 10 free Photoshop brushes and tools for digital artists is yours for free to celebrate 1 full year of giving away a new free Photoshop brush of the week for 52 weeks straight! https://www.grutbrushes.com/sampler If you're using Photoshop CC 2014/15 Download it with the free GrutBrushes plugin panel for the full effect or simply use them in your Tool Presets panel. This image was created using only the tools in the GrutBrushes sampler on a paper background with no post processing.
It Includes: 1 Impasto Oil Brush • 1 Watercolor Brush • 1 Charcoal Brush • 1 Photoshop Pencil • 1 Gouache Brush • 1 Cross Hatching Brush • 1:1 Square Crop Toolset • Sharp Eraser Tool • Graph Paper Tool •
Use it with the free plugin:
grutbrushes.com/plugin
For a new free brush every week:
grutbrushes.com/freebrush
To get Every single Artist's Brush from GrutBrushes without waiting 180 weeks click here!