Description
43 Photoshop Pencil Brushes
Realistic Photoshop Pencil brushes for Digital Artists (ABR and TPL) Also includes a 'Print/High Res' version of each pencil brush!
These Pencil samples below have been enlarged by 150%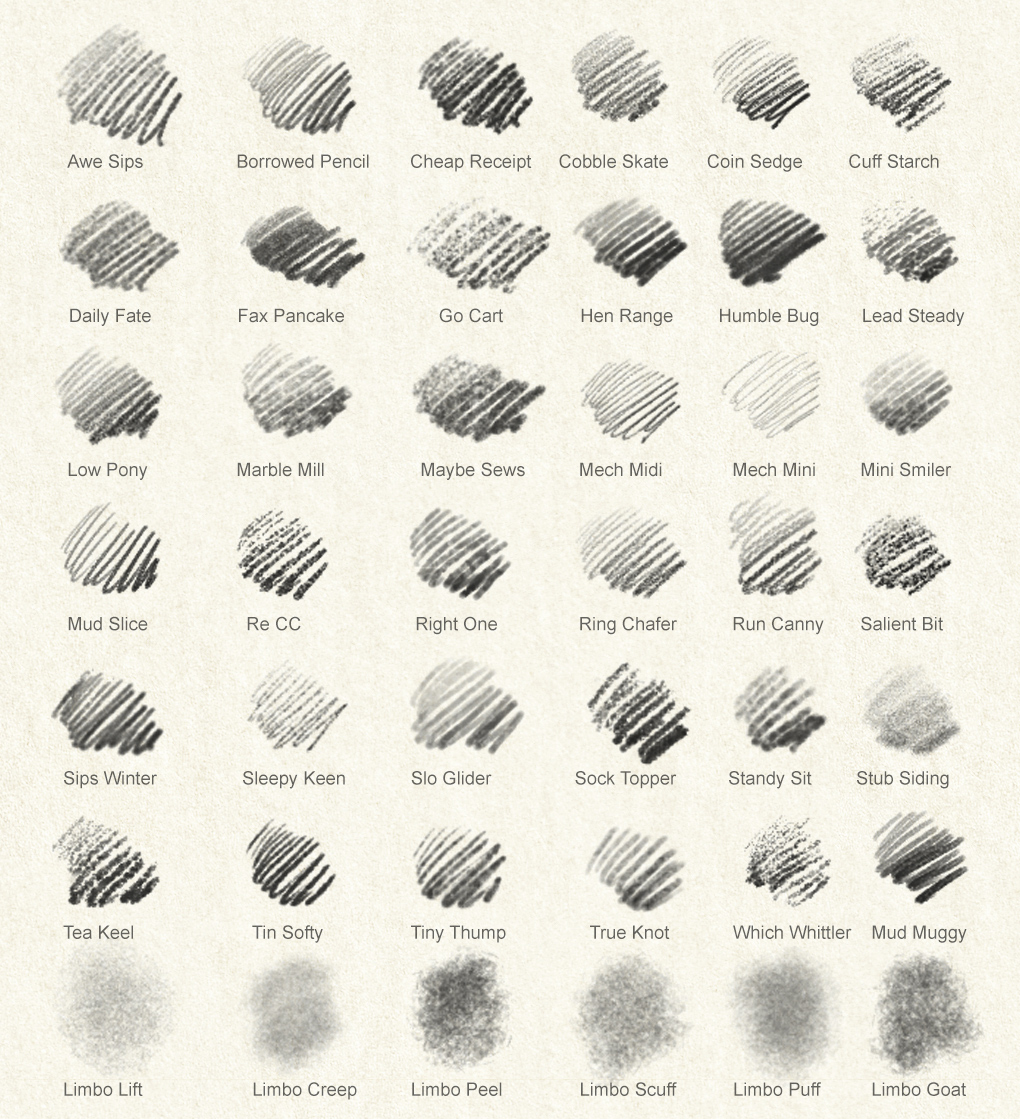 You'll get all these Photoshop Pencil Brushes: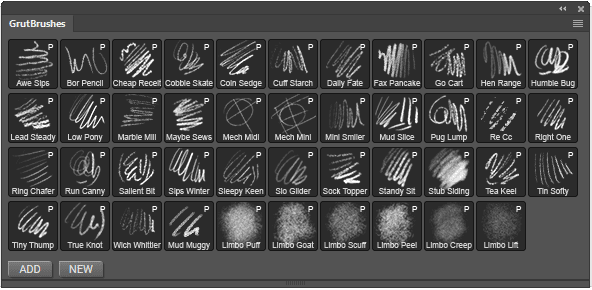 There are two zip files to download. The regular set (GrutBrushes-Pencils.zip) is optimized for web resolution projects. If you tend to create very high resolution images, perhaps for print, the regular pencil lines may appear too thin. For this reason you may prefer to use the second download, the hi-res pencils (GrutBrushes-Pencils-Hi.zip)

Wherever possible, the 'Hi' versions are identical in appearance and characteristics, just larger. You can of course install them both if you like, the high res versions are identifiable by their name as well as their icons if you are also using the GrutBrushes Photoshop CC plugin. They are in separate folders as some people like to keep their installed brushes to a minimum and this makes it easier to do so.
[box icon="https://www.grutbrushes.com/wp-content/uploads/Magnifying-Glass-20.png"]Mouseover or Tap the images below to magnify and examine the brush strokes in detail[/box]
Got Artist's block? If you are looking for something to sketch to try out your pencils, here are 30 idea's for still life drawings you can do right now, from 9Mousai