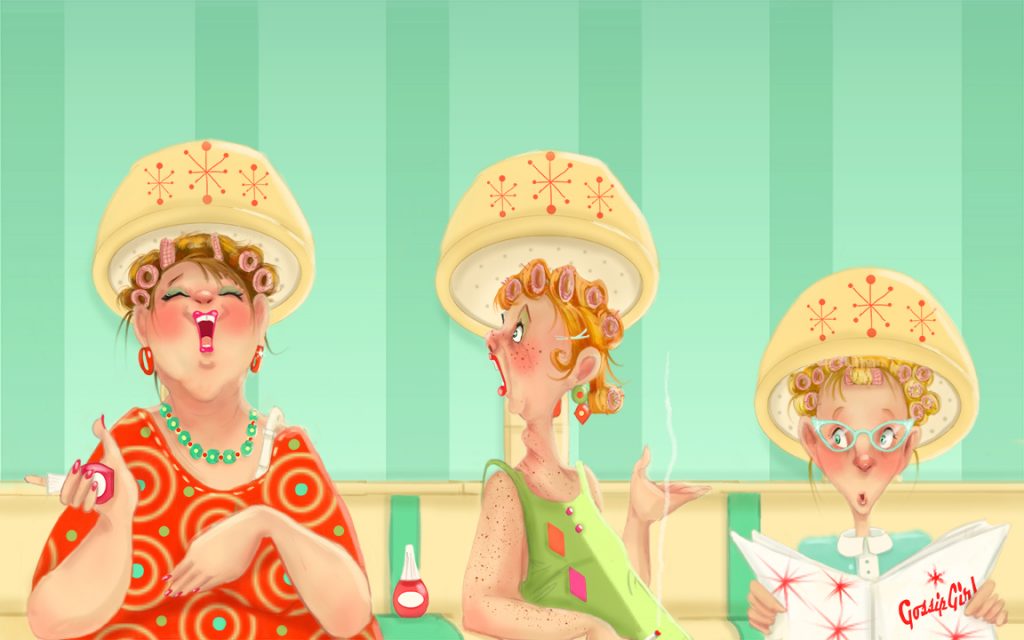 One of my big frustrations as an amateur doodler is that I so rarely get to see my brushes used to their full potential. That's why it is such a thrill for me to see them used by talented professionals. When I do, I promptly beg them to let me show their work in the GrutBrushes Gallery. This week I'm happy to be able to add Salon, a wonderful digital painting by Children's book illustrator Mary Manning.
Customers often ask me questions about pursuing a career in illustration. I'm neither an illustrator nor do I have any answers, but I'm just as curious, so I ask actual professionals any chance I get. Mary was kind enough to answer my questions and I'm happy to share them with you here.
Nicolai: Do you have a background in traditional media, and if so, do you ever mix traditional and digital painting?
Mary: Yes, I used to work in watercolor and finish it off digitally.  I liked the look, but have long since abandoned that since it takes too much time, so I now work digitally only.
Nicolai:  How did you find your first clients?
Mary:  From putting my work out there in as many places as I can.  But make sure your work is good enough before you do.  You'll be up against a lot of competition and skilled artists who know what's what, and they can spot an amateur a mile away – and so can everyone else.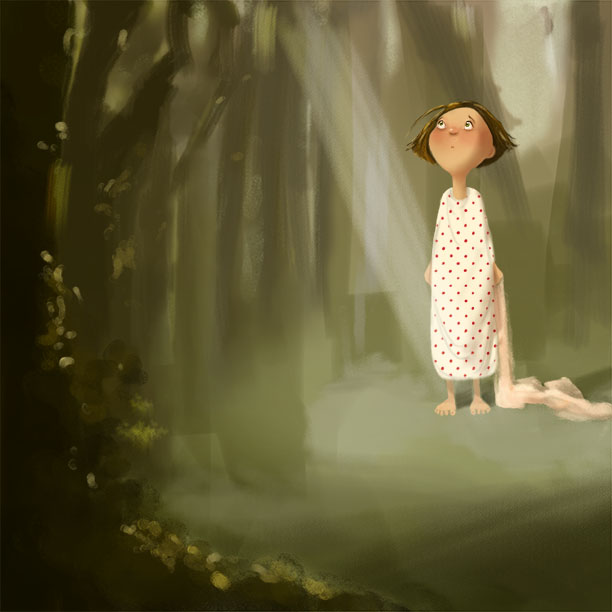 Nicolai:  How much creative freedom do you have with client work and How specific is the direction you get?
Mary:  That varies widely.  Every client and/or publisher is different, but be prepared for anything.
Nicolai:  How do you stop deadlines from interfering with making great images?
Mary:  That's a hard one, but you need to remember that as a professional, you have to do the best you can with whatever time limit or project you have.
Nicolai:  What do you do to get 'un-stuck' when a project feels uninspiring?
Mary:  I don't ever really have that problem.  If it's your own work, then obviously do something else.  If it's client work, and if you find yourself getting frustrated or can't seem to "fix" a certain design, then step away for 10 min.  When you come back you should be able to see the solution.  Works for me every time. 😉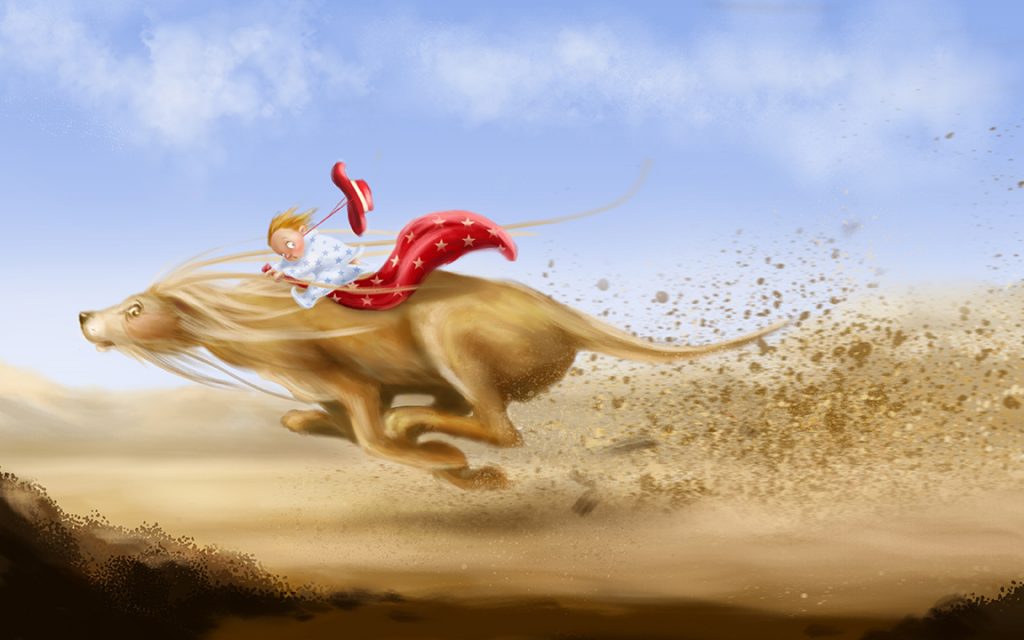 Nicolai:  Do ever do any drawing or painting exercises and if so, are there any you feel are particularly useful?
Mary:  I always make sure I'm doing a personal piece on the side no matter what else I'm on.  It helps keep me sane when I can do what I want, especially if you're on a project that you dislike in some way, and believe me, you'll get plenty of those.
Nicolai:  What would your ideal project be?
Mary:  To be able to design everything the way I want of course 😉
Mary had some nice words to say about GrutBrushes too…
"I'm really happy I found them!  I use them a lot in my illustrations, and I love the very cool effects I can get from them!"
Thanks Mary!
You can learn much more about Mary Manning and see more of her work here on her website
Then come back and visit the GrutBrushes Gallery to be inspired by what these amazing artists are doing with GrutBrushes.