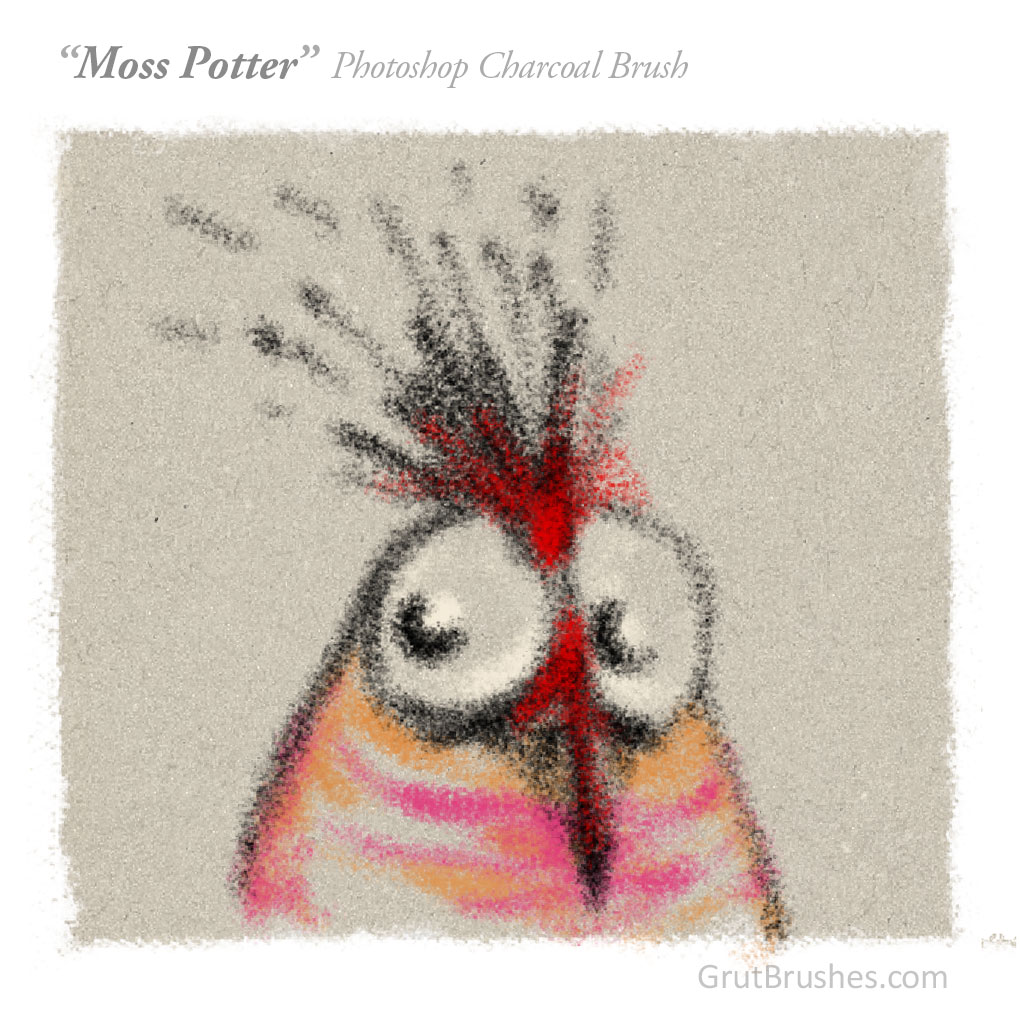 This week's free GrutBrush is a versatile charcoal brush with a wide tonal range. With a medium firm stroke this brush will give you a mid tone of about fifty percent coverage, press harder or double back on your stroke and you can fairly quickly get to an opaque full cover. Brush lightly to use it as a tonal sketching charcoal.
As always, you can download it from the shop or the member's free Photoshop brush page for free until the end of this week (July 20th) when there will be a new free brush.
grutbrushes.com/free-photoshop-brush-toolset-for-digital-artists/
*requires Photoshop CS 5.5 or higher and a pressure sensitive drawing tablet. free registration required to download.