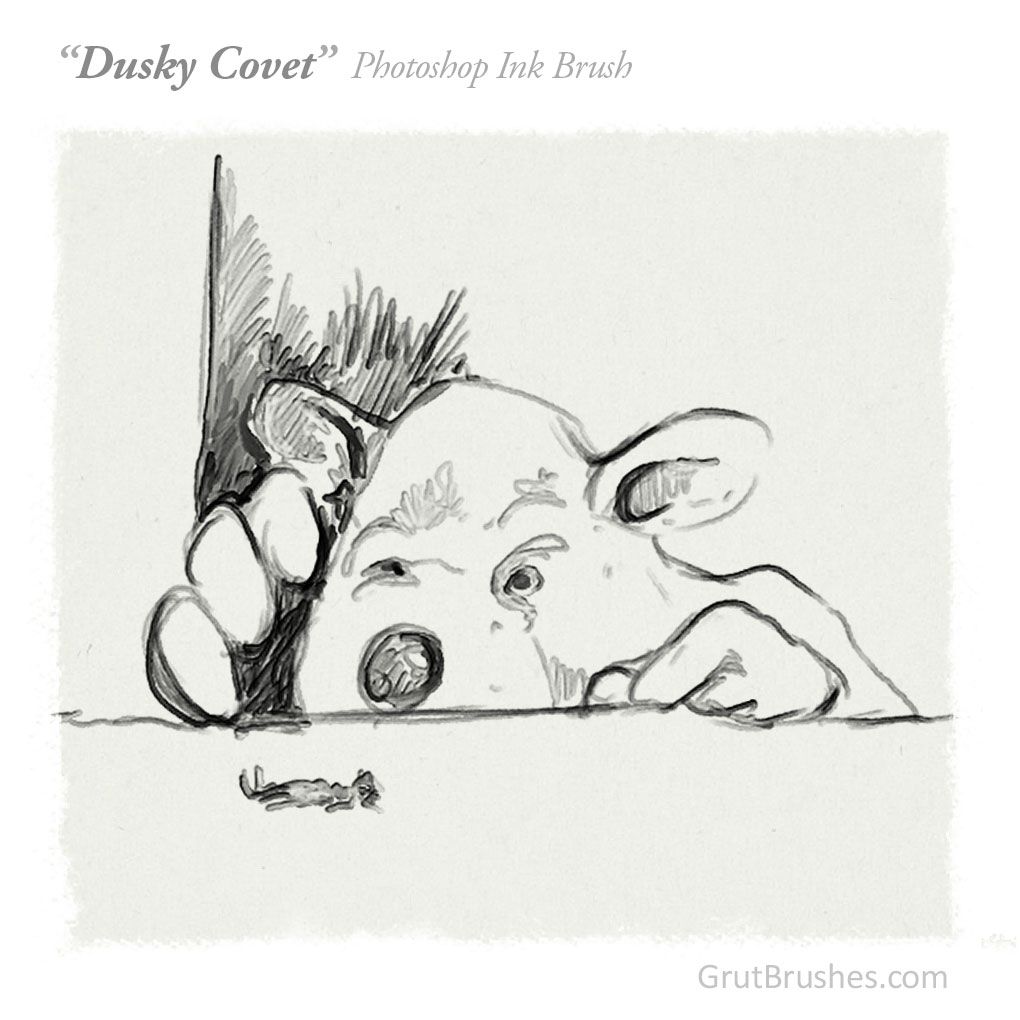 "why so many painting brushes? What about something for sketching?" Well, I've heard you Jann and others who've kindly sent me some lovely feedback. This week's brush is for you who like nothing better than to draw sketch and doodle. Dusky Covet is a thin ink brush with a light start for sketching but deposits a lot of oily ink with some firmer pressure. The ink is viscous and wont 'dry' until you lift your stylus so you can shape it and mush it around a bit if you care to.
As always, you can download it from the shop or the member's free Photoshop brush page for free until the end of this week (July 27th) when there will be a new free brush.
*Requires Photoshop cs5.5 or higher and a pressure sensitive graphics tablet. Free registration required to download.