In less than 2 minutes I'll show you a some tips on getting the most out of the Photoshop watercolor brush you downloaded. Including installing it.
The brush in the video may be different from the one you have but these tips work for all GrutBrushes watercolor brushes
Still have trouble? Check the HELP page and if you still have any questions at all just send me an email – Nicolai
WAIT! Before you go…
How would you like to have
20 MORE watercolor brushes

?

As a thank you for trying my brush I have a special offer available only for you,only here, and only for a very short time.
Special Offer:

All 20 Watercolour Brushes 38% OFF!
GET ALL 20 Watercolor brushes Now! $520 Photoshop watercolor brushes
You won't find this sale anywhere on the site, so please don't share this page. This offer is just for you as a thank you for trying my brushes.
Don't wait, because when it's over it's over!
Here are just some of the brushes you'll get: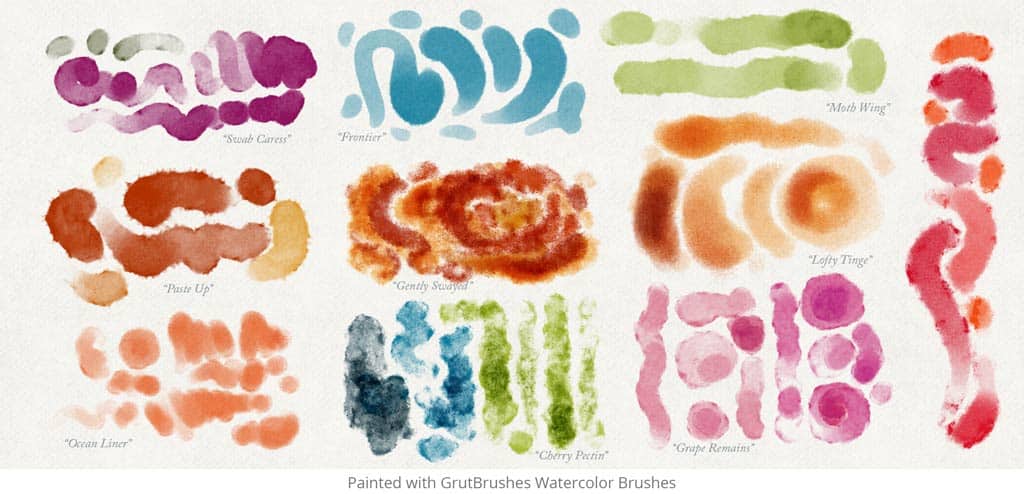 (These watercolour brushes go for $1 for each brush on the site)
GET ALL 20 Watercolor brushes Now! $520 Photoshop watercolor brushes
OR
GET ALL 500+ GrutBrushes for only $20500 Photoshop Art Brushes